Renovations and Improvements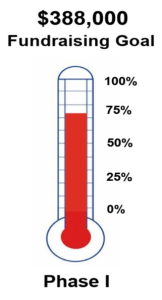 Bay City in Bloom in collaboration with the City of Bay City and other supporting partners & sponsors is seeking to renovate and improve the Kantzler Memorial Arboretum while honoring its original historical vision and mission. Proposed plans for the site are necessary for the safety and longevity of the arboretum. These enhancements will:
Fix visible problems, harness and strengthen invisible infrastructure & support the existing outdoor space with new features and amenities.
Enhance the area responsibly making it more accessible and sustainable with less maintenance costs.
Meet the financial demands through federal, state & local grants as well as through public/private sponsorships & donations.
A $2.1 Million Master Concept Plan: Three Project Phases
Our $388,000 fundraising campaign is now underway. Show your support today!
Entertainment & Wedding Venue,  Educational & Picnic Pavilion, and more.
Soil, Landform & Drainage, NE Entrance & Kneewall, Sidewalks, Seating, and more.
KMA Project Vision
The Kantzler Memorial Arboretum exists as a public/private partnership that is a point of pride in the Great Lakes Bay Region, providing a setting that highlights the environment/nature, education, history and recreation for residents and visitors.
KMA Project Mission
To ensure Kantzler Memorial Arboretum achieves its full potential as a destination of interest and beauty in the Great Lakes Bay Region, infrastructure enhancements and horticultural features will highlight and support this unique landscape while preserving and expanding the historical, cultural, educational, recreational elements and opportunities.
Adopt an existing KMA pocket garden, or join a community organization already  maintaining  pocket gardens. 
BCIB in collaboration with the City of Bay City manages over 30 beautiful KMA pocket gardens  designed, planted, and maintained by community volunteers. 
Contact the City of Bay City to learn how to adopt a KMA Pocket Garden.